You are invited!
THE FIRST ANNUAL
BIG GAY CRUISE TX
OCT 28, 2024 - NOV 2, 2024
Amplified - Mariner of the Seas
BIG NAME = BIG ENTERTAINMENT
The Big Gay Cruise promises an unparalleled adventure for LGBTQ+ members and allies. Featuring a dazzling array of stars from RuPaul's Drag Race and renowned recording artists, we're thrilled to announce our inaugural voyage from Galveston for our Halloween Cruise sailing October 2024. Prepare for exclusive nightclub events, daily happy hour drag shows, costume contests, themed parties, and a private theater performance – all available at an incredibly affordable price!
20 Fingers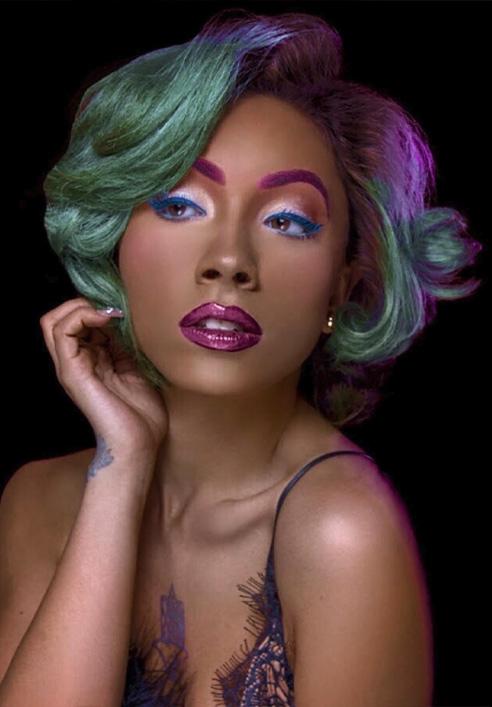 TBA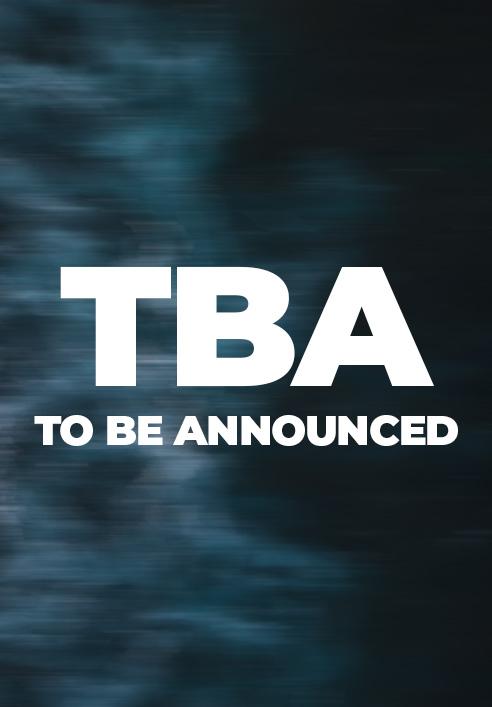 TBA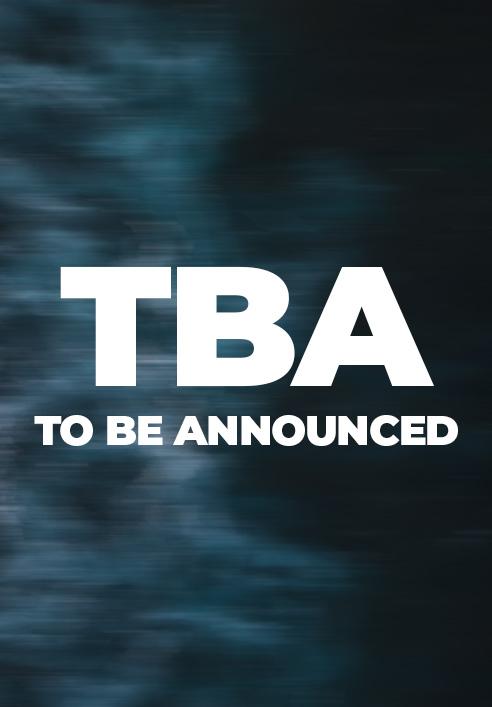 BIG COMEDY = BIG LAUGHS
Prepare yourselves for an evening of uproarious laughter, because we're thrilled to reveal that the sensational American comedian and actress, Thea Vidale, will be headlining our comedy show on the Big Gay Cruise! 🌟 Brace yourselves for a night of unparalleled humor as Thea takes the stage, bringing her extraordinary talent, wit, and infectious energy to our cruise. With her unique blend of comedy, Thea Vidale promises to deliver a performance that will have you in stitches and leave you begging for more.
Thea Vidale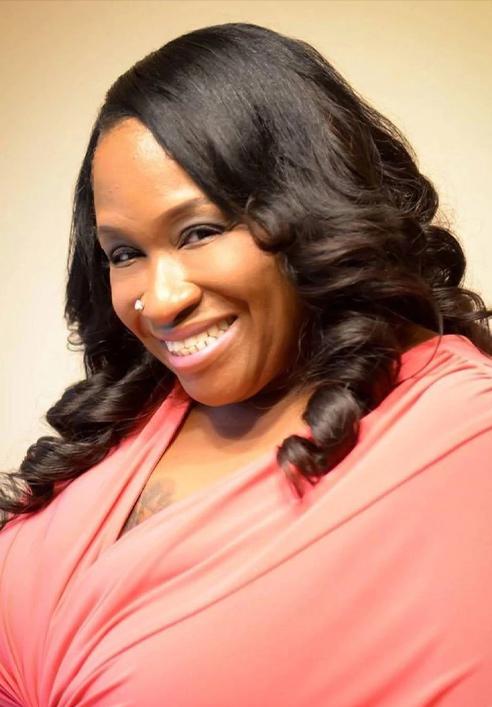 BIG GAMES = BIG AMUSEMENT
Get ready for an unforgettable Halloween experience aboard the BGC Halloween Edition in October 2024! We have an exciting lineup of game shows, bingo sessions, trivia challenges, and more, all hosted by our entertainment master, Dale. Join us for thrilling competitions, laughter, and great company as we celebrate the spookiest season on the high seas.
Dirty Dale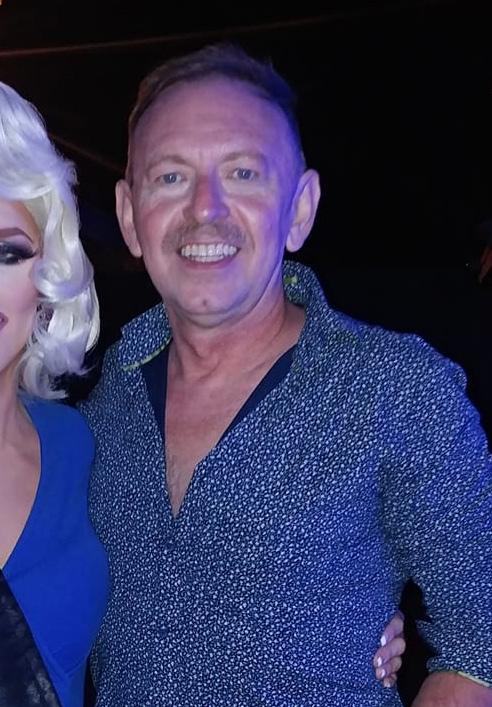 BIG DJS = BIG PARTIES
Whether you want to groove to disco classics or jump around to modern tunes, there's something for everyone at our exclusive nightly nightclub event in Studio B. Experience the biggest name DJs in LGBTQ nightlife from all over the US!
TBA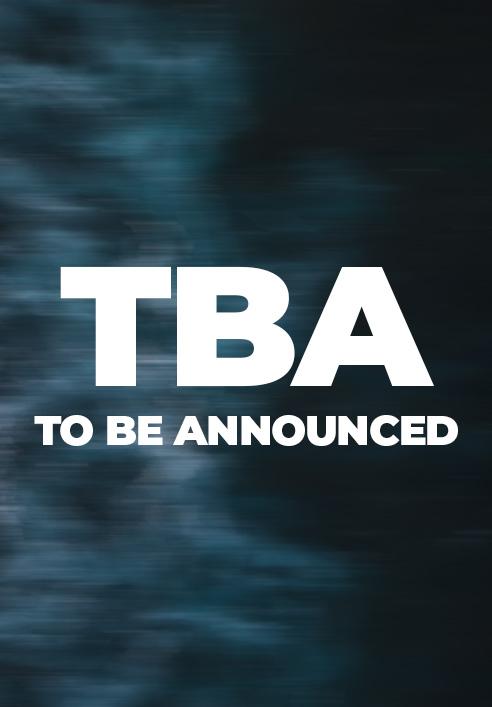 TBA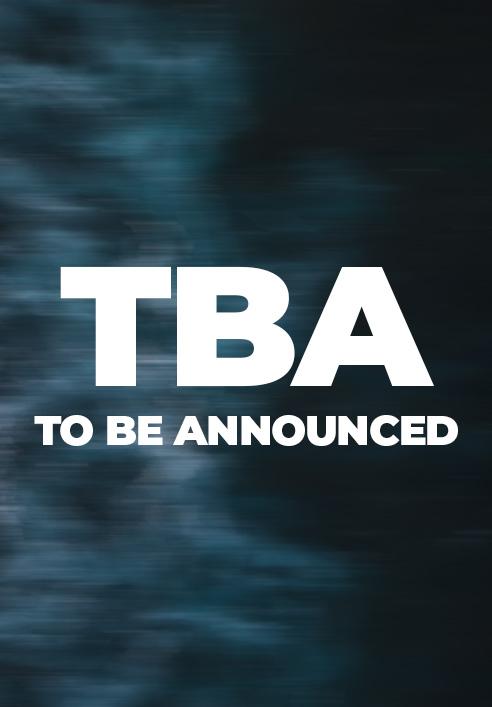 TBA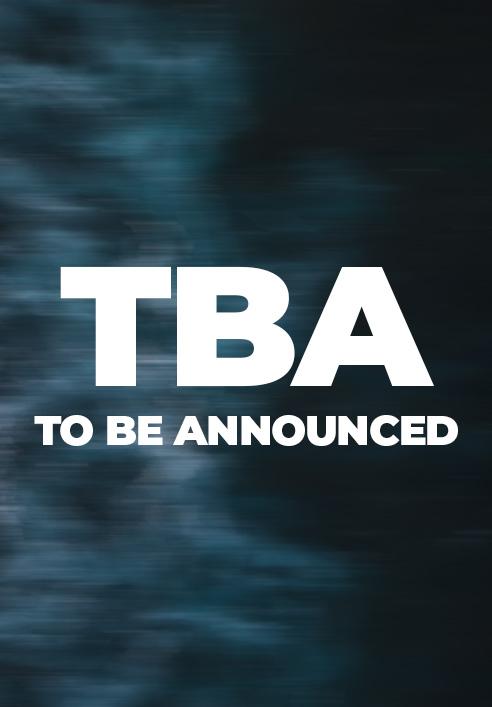 DJ Drew Wofford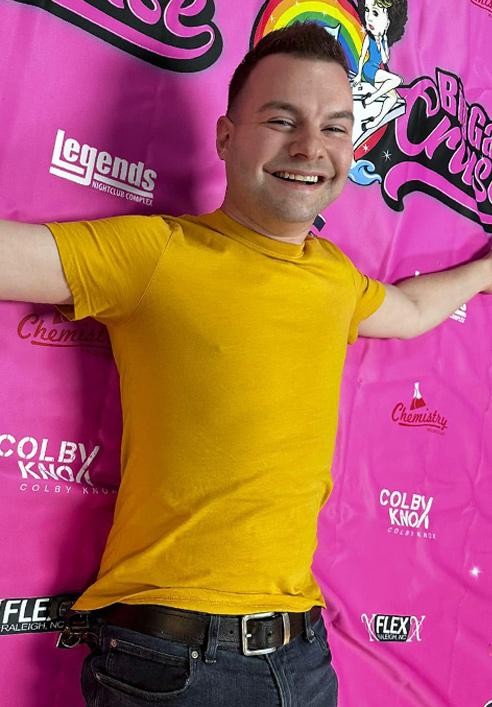 BIG VENUES = BIG FUN
Get ready to turn up the energy and join us for an unmissable experience! This year we're bigger, louder and prouder than ever before with exclusive venues and entertainment running day-and-night. Come join us as we cruise into new horizons and create memories that will last a lifetime! #BigGayCruise #StudioB #StarLounge #GayKaraoke #GayTrivia
Private Club Just For You
Join us for the ultimate experience as we transform Studio B into a luxurious private nightclub for 4 of 5 nights. 🙌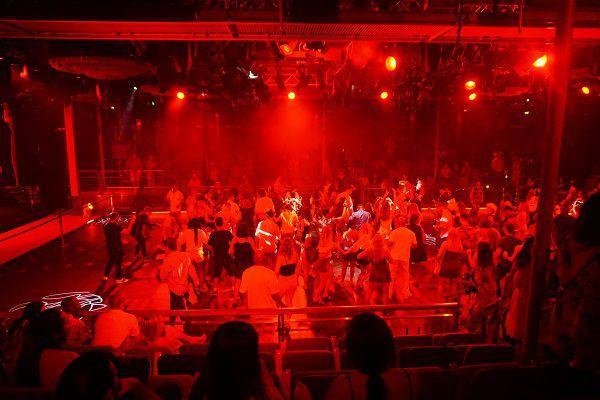 Get ready to be dazzled!
Step into the spotlight and check out the star-studded Star Lounge, where everyday is made special by our Afternoon Drag Shows! 🌈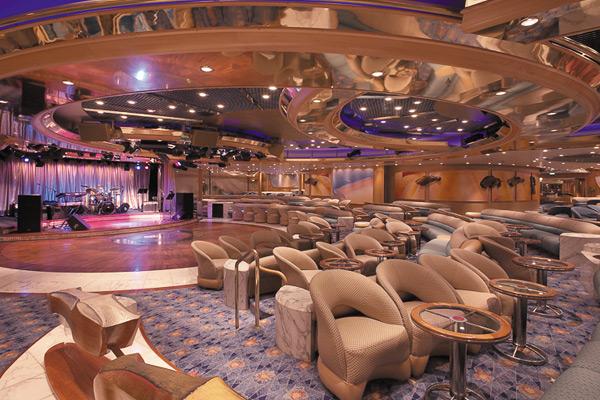 DRAG SHOWS

The queens have taken over the ship and you have access to our exclusive daily drag show!
MEET & GREETS

Get up close and personal with the stars of the ship. Meet the boys of Colby Knox & our star lineup of drag queens.
STAR DINNER

Eat with the boys and the queens! Join for favorite stars in the dinning room for some up close and personal time.
BIGGER. BOLDER.

There is something for everyone on Mariner of the Seas! Watch the video to find out about the largest passenger ships in the world!
PRIVATE EVENTS

Join us for multiple daily private events, 800% more events than FL 2023 cruise! Most days featuring over 7 hours of private events!!!
THEME NIGHTS

Each night of the cruise join us in pre-planned theme nights all 500 of us participate in.
GAME SHOWS

Join us for exclusive group game shows and other activities exclusive to the Big Gay Cruise!
GROUP EXCURSIONS

Interested in group excursions? We have them! Get all the details after booking.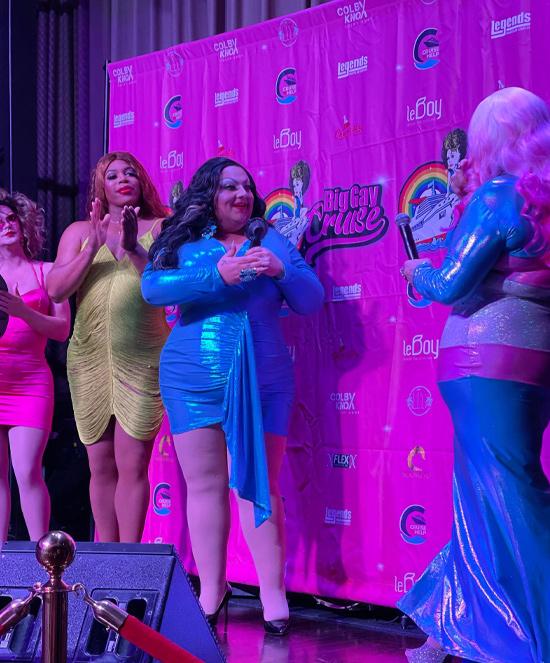 What is this about?
Welcome to the
Big Gay Cruise
Big Gay Cruise is the ultimate experience for LGBTQ+ members and allies. Boasting a lineup of famous stars from Rupaul's Drag Race and Word Famous Recording Artist, we are setting sail in 2024 with exclusive nightclub events, daily happy hour drag shows and a private theater performance - all at an affordable price!
Big-name acts
Don't miss this once-in-a-lifetime opportunity to experience the best of the LGBTQ+ community with celebrity appearances from Rupaul's Drag Race stars soon to be announced as well as recording artist 20 Fingers!
Party all night
Experience two exclusive nightclub events that will have you partying up until 2am. And if you need a break from the dance floor? We've got you covered with daily afternoon happy hour drag shows and a private theater performance for some much needed rest and relaxation.
A trip like no other
With Big Gay Cruise, you can indulge in all your favorite LGBTQ+ experiences without breaking the bank. Enjoy an unforgettable trip that won't leave your wallet empty!
ALL AMPED UP
This isn't your same-old, never bold weekend. This is a boredom busting getaway for the whole crew.
The amped up Mariner of the Seas® is packed with more ways to play on the most maxed-out short getaway ever. Hang ten on the added FlowRider® surf simulator or race down The Perfect Storm℠ waterslides. Bond over family-style Tuscan eats at Jamie's Italian by Jamie Oliver, or kick off date night at The Bamboo Room. Ditch the road trip for an action-packed cruise ship, with quick cruises sailing from Orlando.
Cabin types for every budget!
From inside cabins to suites we have a cabin that will fit every budget. Keep in mind pricing changes daily and will be confirmed once you make payment. These prices may be out of date at the time of booking and are subject to change.
Thank You #BGC23 Sponsors
We wouldn't be able to host our cruise without help from these amazing companies. A huge thanks to all our sponsors and partners!